Welcome to our Website!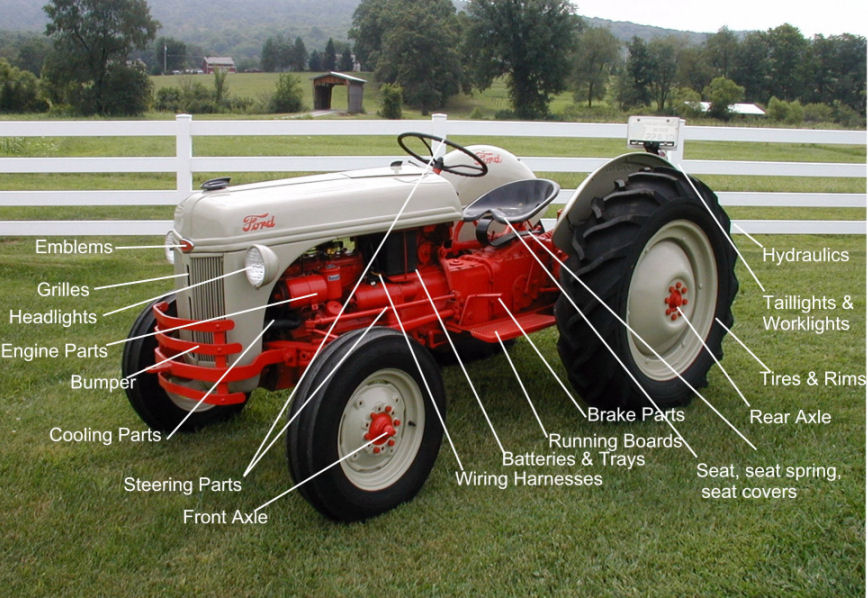 We are basically a mail and phone order business, specializing in 1939 to1964 Ford Tractor Restoration Parts. While we carry mostly Ford replacement parts, other parts are available for other makes of tractors. Don't be afraid to inquire! We have any and all parts being manufactured at the present time for FORD tractors and DEARBORN Implements 1939 to 1964. We also have many "N.O.S." parts for FORD tractors and DEARBORN Implements

We hope to attend several shows and make it convenient for you to see us in person. Our calendar is on the top toolbar under Schedule. Pre-orders can be delivered to the show to save shipping costs. It is necessary to place your order 2 weeks in advance of the show we are attending.

Bradish Family Farm - sign


We are a family owned and operated business located in Western Pennsylvania. Thank you for allowing us to help with your tractor needs.
Call us 724-539-8386 and we will be happy to help you!
View/Download the George Bradish Tractor Parts
Operating Policy
Enjoy your visit! Please check back periodically for updates and new items.


This page has been viewed 9396 times...
Featured Items
Part Number: D410
Dearborn Implement Decal, Combine, Corn Picker, etc. Later models, 16-27, 16-23, 16-24, 16-37, 16-38. 5 x 40

Click to Enlarge
Price: $34.00
Items Wanted
Automatic Lockout Assembly Model 10-31 used with model 10-14 two way plows. Example
Semi-trailer to carry 4 cars from the 1940's, similar to the ones in the photos. Example 1, Example 2
Disc Terracer Model LD-051. Example
News
No current news...Stop back for updates!